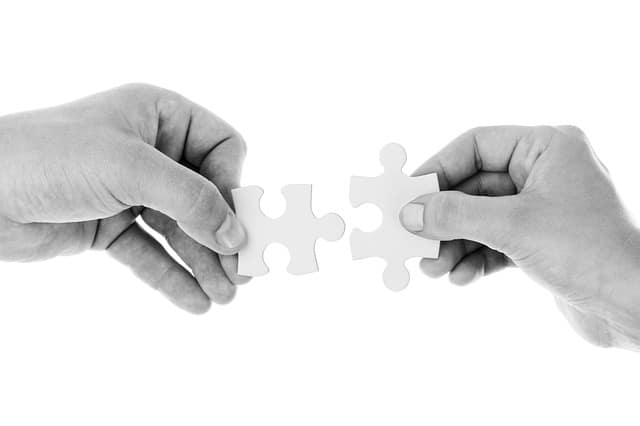 Why Did CoinJanitor Forge A Partnership With AZExchange?
After looking at the issue of listing for quite a while, we have decided to forge a partnership with AZExchange. This may come as a surprise to many, but those who have read our white paper and understand the nature of our project as a community backed effort to clean up the space, will be able to see the value in choosing AZExchange. Nevertheless, we do owe the community a deeper explanation about why we forged a partnership with AZExchange.
Deadcoin Swaps Require a Platform
Let's start with the most important point: Dead coin swaps. AZExchange has an experienced team of developers at hand. They have designed decentralized exchange platform components in the space and have done so producing high quality solutions and user-friendly platforms. This is exactly what CoinJanitor needs to process its swaps and onboard the users who are trapped within those dead coins.
Our partnership with AZExchange will grant us access to the wealth of knowledge they have in designing these platforms. We will be able to set up our own coin swap platform thanks to their knowledge and experience in the subject. Since our swaps have unique characteristics – they only go in one irreversible direction: dead coin to CoinJanitor – that are not present at the time in the crypto space, AZExchange can help us design a platform that will be safe, user-friendly and effective.
A Decentralized Exchange
Another advantage that AZExchange delivers on is a critical feature we support in the space: decentralization. Although it might not seem like it, CoinJanitor is a project that supports the decentralization of the space and AZExchange is one of the organizations working to make this happen. As such, it has the advantage of understanding how to operate under a changing environment in the space, as more exchanges and organizations look to decentralize their operations.
AZExchange's knowledge of decentralized platforms will benefit our users and those who engage in dead coin swaps with us. Through this partnership, CoinJanitor will be able to offer anonymity to those who swap their dead coins for JAN tokens. This is a critical feature that will encourage even more dead coin swaps and will allow us to accelerate the rate at which we clean up the space.
A Partnership to Develop a Critical Part of the Crypto Eco-System
These are the main points that make our partnership with AZExchange an important stage for the development of our project. Together, CoinJanitor and AZExchange are working to develop a critical part of the crypto eco-system, which involves the creation of a sustainable cleaning mechanism for the failed coins out there.