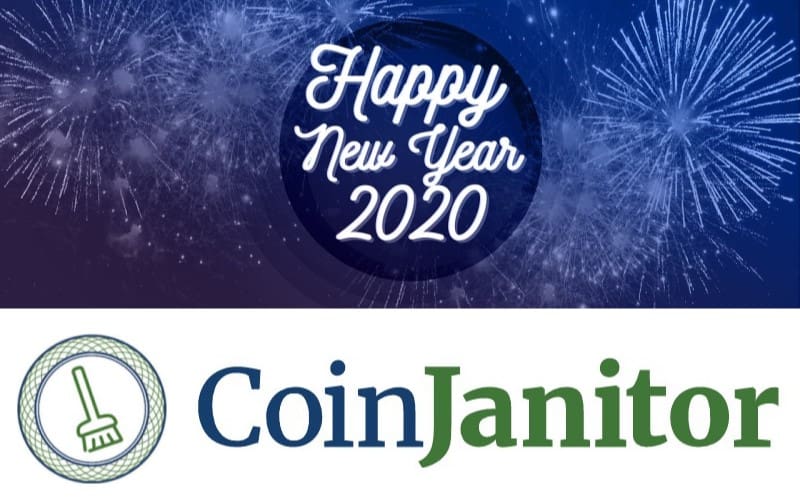 Happy New Year fellow Janitors!
2019 was an incredible year for CoinJanitor! Our pioneering vision finally came to fruition thanks to the support of the community. Here are the main highlights that made this past year so special:
We got listed on another CMC exchange on an ETH pair
We have successfully completed multiple buyouts, integrating deadcoin users to our community
Marketing efforts are starting to pay off with more interest in our project and more visitors coming to our website
More devs are reaching out to us, looking for a buyout
We have acquired assets that members of the CoinJanitor community can already take advantage of
We are working hard to keep the momentum going into 2020 so we can advance even more this coming year. As cryptocurrency markets mature more, there will be more deadcoin projects available to buy out and more opportunities for us to take advantage of.
We look forward to a 2020 full of new challenges, led by the slow but certain squeeze in the crypto exchange industry. This emerging reality will challenge those who hold deadcoins listed in exchanges that are about to close, which is also worrying.
Staying Safe

As crypto grows and becomes more mainstream and exchanges close down, it's more important than ever to have control of your priivate keys and coins.

To that end we recommend a good hardware wallet like one of the Ledger devices and a seed backup device like the Cryptosteel products. Check them out.

Connect With Us

In the meantime join the conversation with us on social media and let us know what you think. You can reach us:
Thank you and welcome!
The Janitor