Acquiring Ethereum or ERC20-based projects presents new challenges for us here at CoinJanitor. We initially never thought we would get to this point as soon as we did. Nevertheless, the opportunity came, and we had to make the adjustments necessary to expand our buyouts to the ERC20 ecosystem. In this case, we seized the opportunity to buy RxEAL.
About RxEAL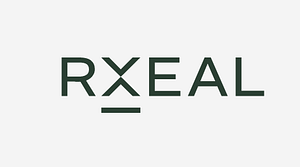 RxEAL launched a platform for trust less rentals, relying on smart contracts and its own token to bypass intermediaries in this industry. CoinJanitor jumped in as RxEAL decided to suspend its activity, integrating thousands of users into the CoinJanitor community.
Buyout Details
Given that there is no blockchain to process since RxEAL is ERC20-based, this project is easier to absorb on the tech side. On the swap side, this acquisition presents a few challenges. First of all, due to the exchange rate, and the different types of RxEAL holders there are, we had to work with the RxEAL team come up with a creative solution for the swap. The solution is as follows:
Those holders who have more tokens than the exchange rate are eligible to swap their RXL tokens directly for CoinJanitor tokens
People who participated in airdrops and other types of promotions and have smaller amounts of RxEAL will be eligible for an exclusive CoinJanitor giveaway instead of a swap
This means that we will not collect all RxEAL tokens, but we will have more than 99% of them after the buyout is over.
---
The exchange rate for the swap is 500 RXL tokens for 1 JAN token
---
Instructions For Claiming Tokens
All RxEAL holders should please email us at support(@)coinjanitor.io to begin the swap process. Instructions will be sent to you via email. Please state in the email how many RXL tokens you have to swap and we'll take care of the rest
Shorter Buyout Deadlines
Another advantage that we have when it comes to the RxEAL buyout is that it will be easier to establish contact with token holders. This is due to the project's whitelist, which includes the emails of the holders. Therefore, we will shorten the swap period of this project to 2 weeks:
Swaps will begin on 9 September 2019
The swap period will end on 23 September 2019
Our First ERC20 Buyout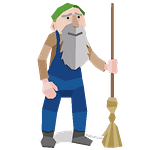 Apart form the logistical differences in this buyout, there will be other important lessons that we will learn from the absorption of an ERC20 token. We will integrate those lessons into our buyout processes, which will help us further down the line when we buy other ERC20-based projects. This is important because there are quiet a few of these available and we know that eventually they will make up the bulk of our buyouts.
RxEAL Holders: Welcome to CoinJanitor!
There are also lessons that we learned form our first buyout that we are integrating into the RxEAL buyout process. We will be able to give better support to RxEAL holders as a result and integrate them into CoinJanitor more efficiently. Above all, we would like to take this opportunity to welcome RxEAL holders to the CoinJanitor community.
If you're new to the CoinJanitor project here is a short explanation of what CoinJanitor does: